Lambeth Conference Day Three
The third day of the Lambeth conference was another day of quiet reflection and relationship building. Clearly, there are some sections of our community anxious about the 'Call' on Human Dignity but, like my Scottish colleagues, I remain committed to being 'in conference' with the bishops of the Anglican Communion over the next week. This means respectful listening to one another, and this has been prepared for by these two days of retreat.
The retreat ended with two final talks and the opportunity for significant sharing. We then returned to the University, donned our robes and headed out to a field where the traditional Lambeth Conference photos were taken. It took much longer than I expected, but it was a lot of fun.
This evening Archbishop Justin Welby offered us the first of his keynote speeches, preparing us for the day on Mission & Evangelism tomorrow.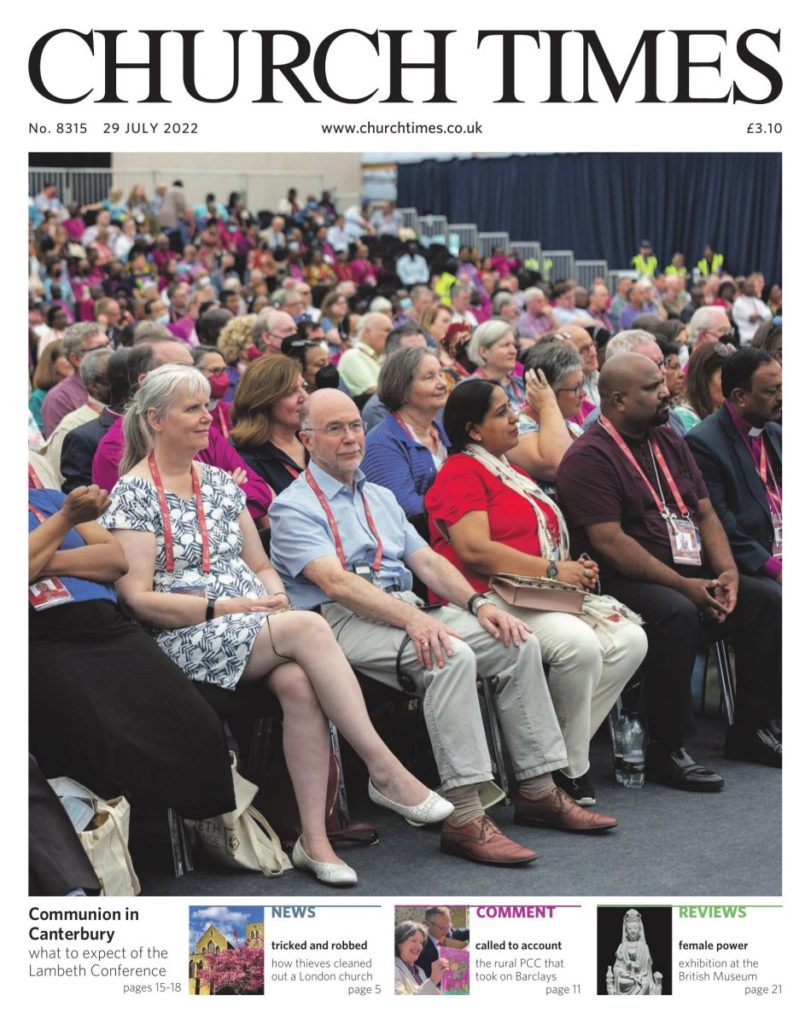 To our surprise, Clare and I find ourselves featured on the front page of the Church Times! If I'd realised I was to be given this honour I would have sat up straighter and perhaps have worn my shorts. But, there we are, you can't get everything right.