EDINBURGH DIOCESAN OFFICE
Administrative Assistant (Mission & Ministry)
18 hours per week (days & times negotiable)
Gross Salary (incremental) £7,984 per annum (£16,632 f.t.e.)
Includes a non-contributory pension.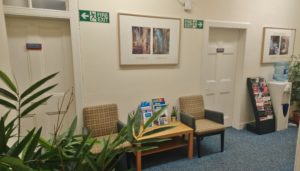 We are seeking to appoint an Administrative Assistant to support the mission and ministry work in the Diocese of Edinburgh.  You will work very closely with the Bishop's & Dean's PA and help to make sure both the Bishop and the Dean are able to use their time as efficiently as possible.
The Diocesan Office has a small and very friendly team of staff in a pleasant office very close to Haymarket.  We are therefore very keen to get the right personality in the role to work within our team, as well as finding someone with the right skills.   If you would like to discuss any aspects of the job before applying you are very welcome to ring Simon Filsell, Diocesan Administrator, on 0131 538 7033.
We are looking for someone with:
A professional but pastoral approach to work
Strong administrative and organisational abilities
Ability to work independently and flexibly
Good written verbal communication skills
Computer skills – use of MS Office suite (or equivalent) to a basic level
Prior experience in an administration role
All staff are fully supported and developed through our Annual Review process.
Download the Application Pack here
Deadline for applications: Noon on Friday 7 June 2019
Interviews will be held towards the end of June (date tbc)
---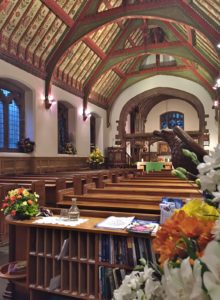 Pastoral Development Assistant – Colinton, Edinburgh
(Part Time)
St Cuthbert's Episcopal Church, Colinton, Edinburgh seeks a part time Pastoral Development Assistant who will, in consultation with the Rector, maintain and develop pastoral care, with particular responsibility for the elderly and for children, young people and their families.
This newly created post may suit someone who is ordained or has a theological background who is seeking a part time position. Other candidates with appropriate training and experience would be considered.
16 hours per week, times to be agreed in consultation with the Rector
The appointment is subject to a satisfactory PVG Scheme Record Disclosure (Protection of Vulnerable Groups (Scotland) Act 2007).
For more information or an informal chat please contact the Rector Nicki McNelly on stcuthbertsrector@gmail.com
www.stcuthbertscolinton.org.uk
Scottish Charity Number SC007576
---
Vacancy: Part-Time Chaplain
The Robin Chapel Edinburgh
Following the retirement of the current Chaplain, after 13 years devoted service, the vacancy has arisen as Chaplain of The Robin Chapel in Edinburgh.
A unique Charge and a Grade One listed building, the Robin Chapel is a non-denominational memorial Chapel that takes the form of a Charitable Trust, the surplus funds of which support mental health projects for Veterans. It was built and dedicated in memory of a Lieutenant in the Royal Horse Guards who was killed 5 days before the end of the Second World War. The Chaplain is employed for 17 hours per week, some 3 hours of which is on Sunday afternoon. The salary is approximately pro rata with the median scale for Church of Scotland ministers.
This is a very different role for a Minister. The Chapel is not affiliated to any denomination, although it falls within the Reformed tradition and there is no Parish per se, although there is a growing group of "Friends". The Chapel is governed and directed by a Board of Trustees, to whom the Chaplain reports and if not a Minister of the Church of Scotland, the Presbytery of Edinburgh customarily invites the Chaplain to be an Observer. The Chaplain's duties are split between organising Sunday services and guest preachers, liaising with the Director of Music, ensuring the Chapel is properly maintained through its Factors, and maintaining close contact with the Chairman of Trustees.
Weekly services are conducted on Sundays at 4.00 pm. This allows for the ready availability of guest preachers who have recently come from a very broad base ranging from Roman Catholic Archbishops to Salvation Army Officers. The service time also allows the Chapel to benefit from one of the best choirs in Edinburgh made up of the cream from other choirs and led by an exceptionally talented Director of Music. The Order of Service is broadly set, with some scope for leeway, and there is a specific Original Order for 3-4 Sundays in the year.
The Chaplain is expected to lead every service, other than when on holiday or sick, when he or she should organise a stand-in. The Chaplain is expected to peach on an average of two Sundays each month and should aim to invite guest preachers for the remainder of the month if possible. It should be noted that Holy Communion is celebrated on the first Sunday of each month.
It is extremely desirable that the Chaplain will have a strong empathy with the Armed Forces and the sacrifices of military service, together with a keen interest in engaging with the history of the Chapel. Expressions of Interest are invited from Ministers from the Reformed Churches and should be sent to the Chairman of Trustees, from whom a detailed Job Description will be forwarded, at the following address:
Professor H. A. Kerrigan QC,
Airdene,
20 Edinburgh Road,
Dalkeith, EH22 1JY.