Priest-in-Charge,  Berwickshire Group
Vacancy for a Priest-in-Charge
For further details, click here
---
Lead Evangelist and Priest in Charge – A7 Group of Charges
Are you passionate about helping people come to a living faith in Jesus? Can you inspire and equip others to do the same? Are you an ordained Church Army Evangelist, or an Anglican Priest willing to join the Church Army Community?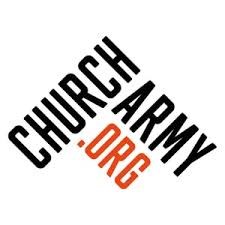 If so then we have just the job for YOU in a new Centre of Mission being established by the Diocese of Edinburgh and the Church Army in the Scottish Borders. You will be need to be a gifted leader both to guide and empower the Collaborative Ministry Teams in continuing to grow the three inherited churches in this partnership, whilst concentrating your own efforts on those who do not attend church to develop fresh expressions of church across the area. You will be assisted in this exciting ministry by a full-time pioneer evangelist whom you will help recruit.
As the Priest in Charge and Lead Evangelist of the new A7 group of charges, St Peter's in Galashiels, St John's in Selkirk and St Cuthbert's in Hawick, you will be appointed initially for 5 years (with the opportunity to renew) and will be accountable directly to the Diocesan Bishop.  To be successful in this application you will have experience in strategic planning for mission and enabling church growth, through sharing your personal faith and nurturing new disciples.
Inspired by the amazing potential of this role? For more details or an informal conversation please contact:
Rev Canon Kerry Dixon, Church Army Projects Officer for Scotland, 07711 410 017, kerry.dixon@churcharmy.org
Closing Date: Monday 15th October Interview Dates: 24th and 25th October
_____________________________________________________________

Vacancy for an Associate Rector
For full details, click here
Vacancy for a Director of Music
For full details, click here
_____________________________________________________________

Vacancy from Mid-August 2018 for a Director of Music with Keyboard Skills
Part-time – 10 hours per week
Digital Organ (2 manuals and pedal Copeman Hart organ)
•       Small, enthusiastic, loyal choir of mainly female voices seeking to develop
•       Key priority is to make joining the church choir more flexible and accessible, including children, in the spirit of a family church with 'informally formal worship'
•       Weekly practice and one sung service every Sunday: additional sung services throughout the church year, including Choral Evensong
•       Salary of £4,000.00 p.a.
Information available from:
The Very Reverend Frances Burberry (Rector)
e: rector@stninians-edinburgh.org.uk
The appointment is subject to a satisfactory enhanced Disclosure Scotland check (Protection of Vulnerable Groups (Scotland) Act 2017).
_____________________________________________________________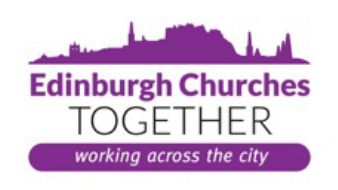 Communications & Administration Officer (part time)
For full details click here
_____________________________________________________________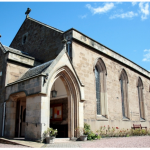 Rector – Holy Trinity Haddington (Full time)
Closing date: Monday 22 October 2018
Interview date: Saturday 10 November 2018
For full details click here