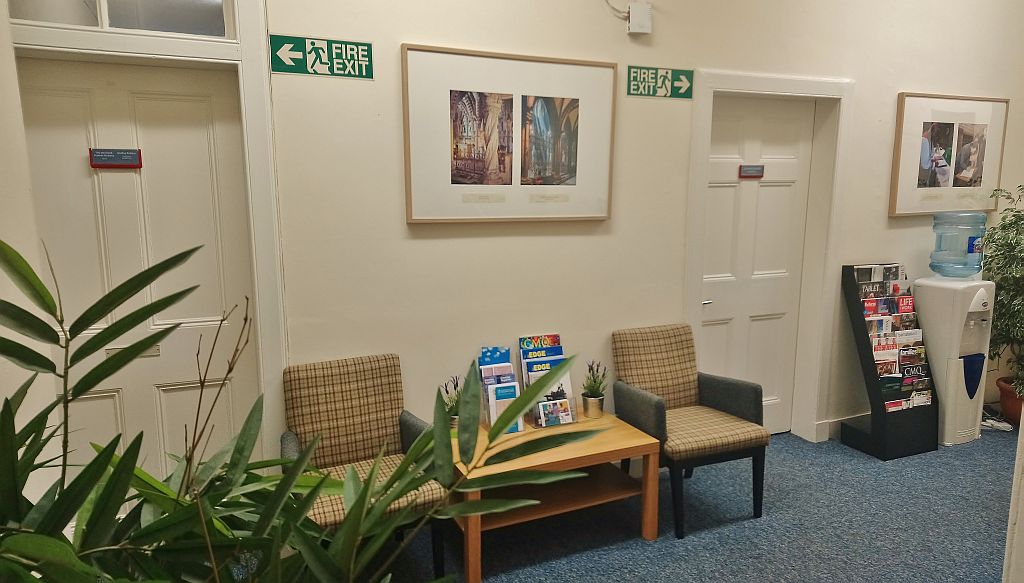 Diocesan Office:
Assistant Diocesan Administrator
We are seeking to appoint an Assistant Diocesan Administrator to support our Diocesan Administrator and key diocesan officers in the finance and management work in the Diocese of Edinburgh, and to help us be the voice and face of welcome to the diocese. You will work very closely with the Diocesan Administrator help to make sure he is able to use his time as efficiently as possible.
18.75 hours per week (days & times negotiable)
Initially, a mixture of office and homeworking will be considered
Gross Salary £11,143 per annum (£22,285 f.t.e.)
Includes a generous non-contributory pension.
The Diocesan Office has a small and very friendly team of staff in a pleasant office very close to Haymarket, and strive to provide an enjoyable, collaborative and sociable environment to get our work done. We are therefore very keen to get the right personality in the role to work within our team, as well as finding someone with the right skills. All staff are fully supported and developed through our Annual Review process and training funds. If you would like to discuss any aspects of the job before applying you are very welcome to call Simon Filsell, Diocesan Administrator, on 0131 346 9084.
We are looking for someone with:
A professional but friendly approach to work, and willingness to work flexibly in a team
Strong administrative and organisational abilities
Basic competence in financial and data management (or willingness to be developed)
Good written and verbal communication skills
Computer skills – use of MS Office suite (or equivalent) to an intermediate level
Prior experience in an administration role
Deadline for applications: Sunday 26 September 2021. Interviews will be held during the week commencing Monday 4th October (date tbc)