Children and young people welcome!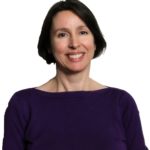 Our churches warmly welcome young people of all ages. Clergy, volunteers and youth & children's workers across the Diocese are working hard to include young people in church and encourage their faith. We listen to young people, valuing their insights and questions about God, life and church.
The Youth and Children Officer is a central point of contact for all churches in their work with children and young people. She is Claire Benton-Evans: youthandchildren@dioceseofedinburgh.org
Tel: 0131 346 9088 (office: Tues & Thurs 10am – 6pm) Work mobile: 0747 372 8148 (non-office: Mon am & Fri am).
Special events for children and young people
The next Provincial youth event is at St Peter's Church, Kirkcaldy on 7-8 September, hosted by the Diocese of St Andrew's, Dunkeld & Dunblane. All details and consent form here.
Glenalmond – The Provincial Youth Week: 21-27 July 2019
Grants for Youth and Children's Work
Small grants are available: applications are invited throughout the year, with deadlines of 15 May and 30 November. Download a short application form here.
Play Church
Keeping in touch