Children and young people welcome!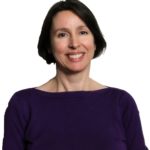 Our churches warmly welcome young people of all ages. Clergy, volunteers and youth & children's workers across the Diocese are working hard to include young people in church and encourage their faith. We listen to young people, valuing their insights and questions about God, life and church.
The Youth and Children Officer is a central point of contact for all churches in their work with children and young people. She is Claire Benton-Evans: youthandchildren@dioceseofedinburgh.org
Tel: 0131 346 9088 (office: Tues & Thurs 10am – 6pm) Work mobile: 0747 372 8148 (non-office: Mon am & Fri am).
COVID-19 update
I will be updating this page regularly with resources for churches, so that we can continue to reach out to children, young people and families during these uncertain and stressful times.
Stay safe and watch this space!
Claire Benton-Evans
How can our church stay connected with the children and young people we know?
Online opportunities come into their own now! For example, follow these video instructions for using Zoom video conferencing. This tool is ideal for meeting up with several people at once, such as your youth group or families in your church. Youth For Christ have also provided short tutorials on how to use Instagram, Facebook groups and Facebook Messenger.
What about safeguarding online?
If you have a specific query or concern, speak to the Diocesan or Provincial Protection Officers – more details here. This short video shares top tips for best practice online.
Also, the Province Office has produced some valuable guidance for online youth work – click here.
What activities can we do together?
Pray. For very young children at home, be inspired by the Play and Pray resources; for Primary-aged children, get creative with Flame: Creative Children's Ministry. Check out GodVenture for lots of imaginative prayer and Bible resources, and also for a simple guide to Faith at home in a time of Coronavirus.
Explore the Bible. Contemplative Bible storytelling for children is available as podcasts from We Wonder. For young people and adults, an excellent daily devotional resource is Lectio 365: a gentle, easy-to-use app that helps you be still and encounter God by praying with the Bible every day. There are lots of imaginative resources for family-based worship available from Together at Home.
Sing! Fischy Music are sharing a lot of great content online, including weekly live streamed, online assemblies for everyone on Monday mornings at 11am. Children can also sing along with Fischy Music songs for free at FischyTunes.
Have fun! Here are 7 great ideas for fun things to do together online. Love animals? Here are 13 zoos that offer live streams of tigers, pandas, penguins, koalas and more. For those who love art or history, some of the world's best museums and galleries offer free virtual tours and online collections. If you need a wealth of activities for children, try The Great Indoors, a new initiative produced by Bear Grylls with the Scouts UK.
Go wild. There are lots of resources to help children connect with nature, even within the confines of a garden or one walk a day. For tips on what to spot, try Discover The Wild on Facebook. You can even train for the hills with these Mini Mountain Leader resources from Trek Scotland! Faith-based activities in nature are suggested by Wild Lent – great for following as a family at home. Be inspired by Forest Church: people are sharing some great videos and ideas for connecting faith and the natural world.
Connect: some things that are working well…
Singing. The toddler group at St Margaret's Easter Road has set up a closed Facebook group for parents and carers of children who regularly attend the group. Once a week, a toddler group leader is streaming live Song Time to the group, presented from home with her own family of teddies! Parents join in online to sing along with their children, and make requests for next week's Song Time.

Sharing. A Youth Fellowship in Fife is sharing on their website what their youth leaders and young people are doing during this time of social isolation. Pictures, video and messages show birthday cakes eaten, shows enjoyed on Netflix, dogs cuddled, squirrels spotted and more. It's a lovely way of making everyone feel more connected – it's also an opportunity to share a prayer together. (Remember to get consent to share photos of young people.) DO try this at home!
Check this page regularly for new ideas and resources during the coronavirus crisis. If you have a bright idea to share, or have started something which is working well, please contact me: youthandchildren@dioceseofedinburgh
Special events for children and young people
Glenalmond – The Provincial Youth Week
The Provincial Youth Week is open to anyone of High School age in the Scottish Episcopal Church. We usually gather at Glenalmond College (so the annual event is affectionately known as "Glen"). This year, since we couldn't meet in person, we held Glen Online! You can read all about it in this summer's Provincial Youth Newsletter.
Grants for Youth and Children's Work
Small grants are available: applications are invited throughout the year, with new deadlines for 2020 of 1 August and 1 November. Download a short application form here.
Play Church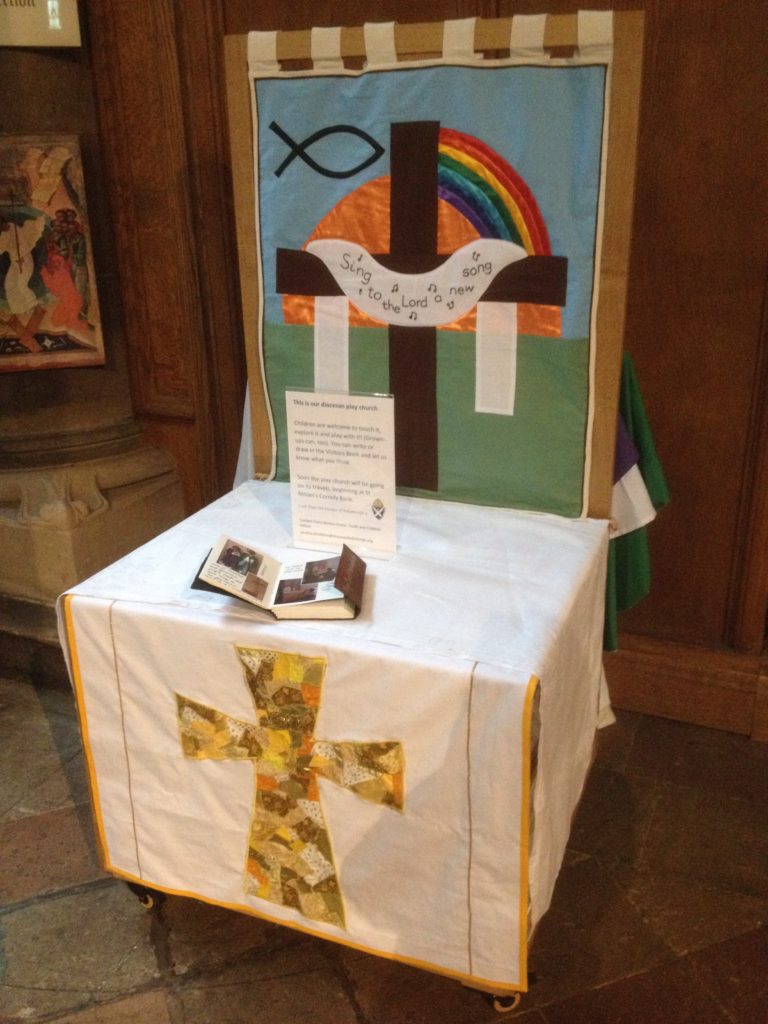 Play Church is a child-sized altarscape which invites children to play, dress up and explore worship. Edinburgh Diocese's portable Play Church is the only one of its kind in the UK: since its launch in 2016, Play Church has been on a pilgrimage, staying with each host church in the Diocese for a season of the Church year. You can learn more about our unique Play Church project here. Play Church is currently at Holy Trinity Haddington until Autumn 2019.
Keeping in touch