Children and young people welcome!
Our churches warmly welcome young people of all ages. Clergy, volunteers and youth & children's workers across the Diocese are working hard to include young people in church and encourage their faith. We listen to young people, valuing their insights and questions about God, life and church. 
The Youth and Children Officer is a central point of contact for all churches in their work with children and young people and can be contacted on: youthandchildren@dioceseofedinburgh.org
Working from home every week day except Wednesdays: contact via email or on work mobile 0747 372 8148
For seasonal All-Age resources, click here.
How do we talk to children about war in Ukraine?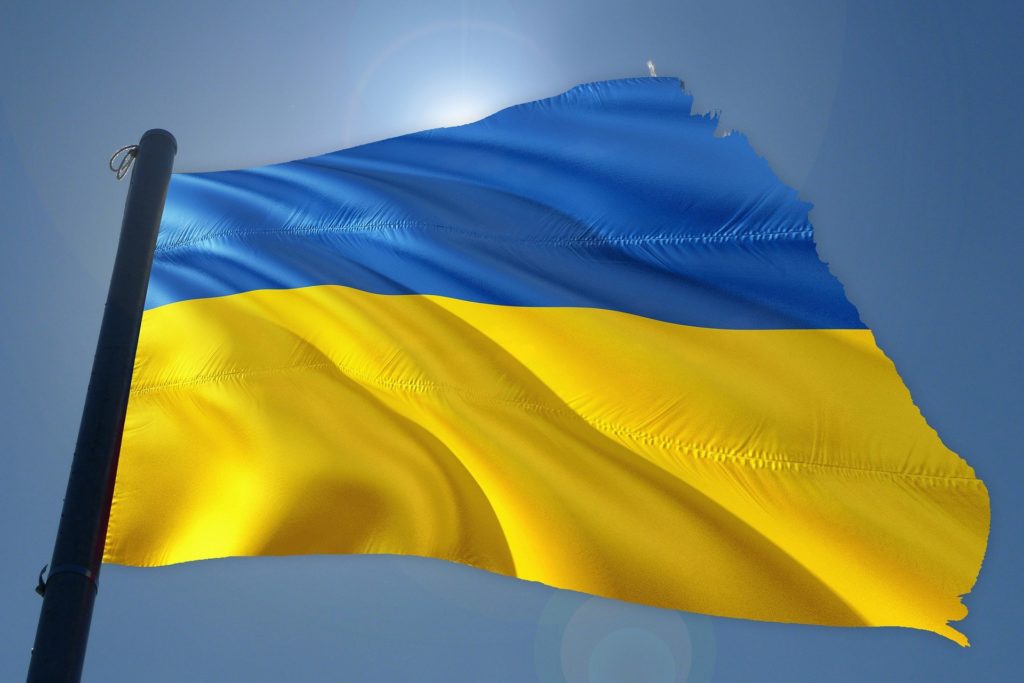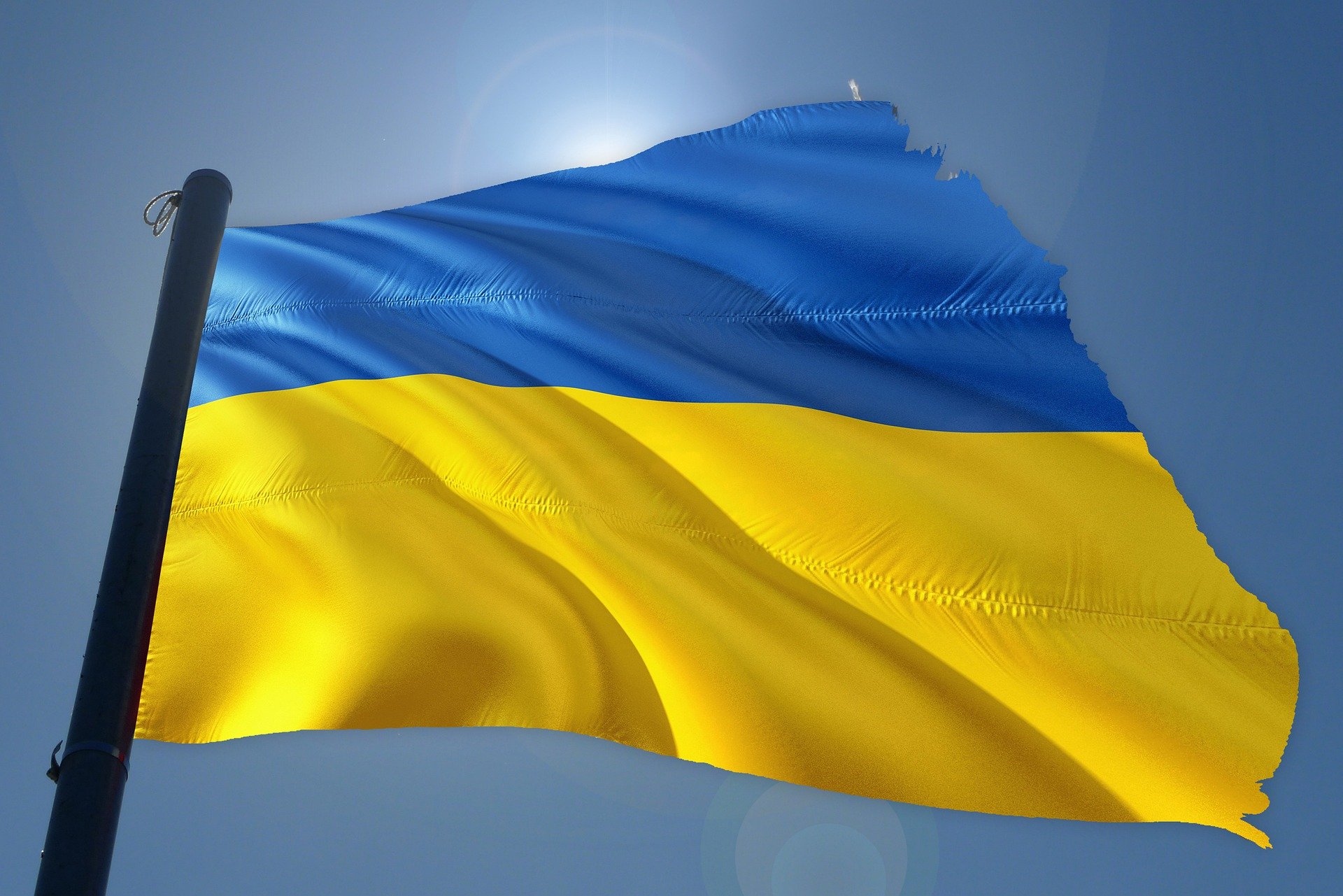 Even very young children pick up the news from teIevision and adults' conversations. Teenagers are exposed via social media to real-time experiences of conflict. How can church leaders and parents help them to process this difficult news? I will be updating this page regularly with resources for churches, so that we can continue to support children, young people and families during these worrying times.
Resources
Ideas
Grants for Youth and Children's Work
Small grants are available: applications are invited throughout the year, with no specific deadline apart from the end of the year. Download a short application form here.
Play Church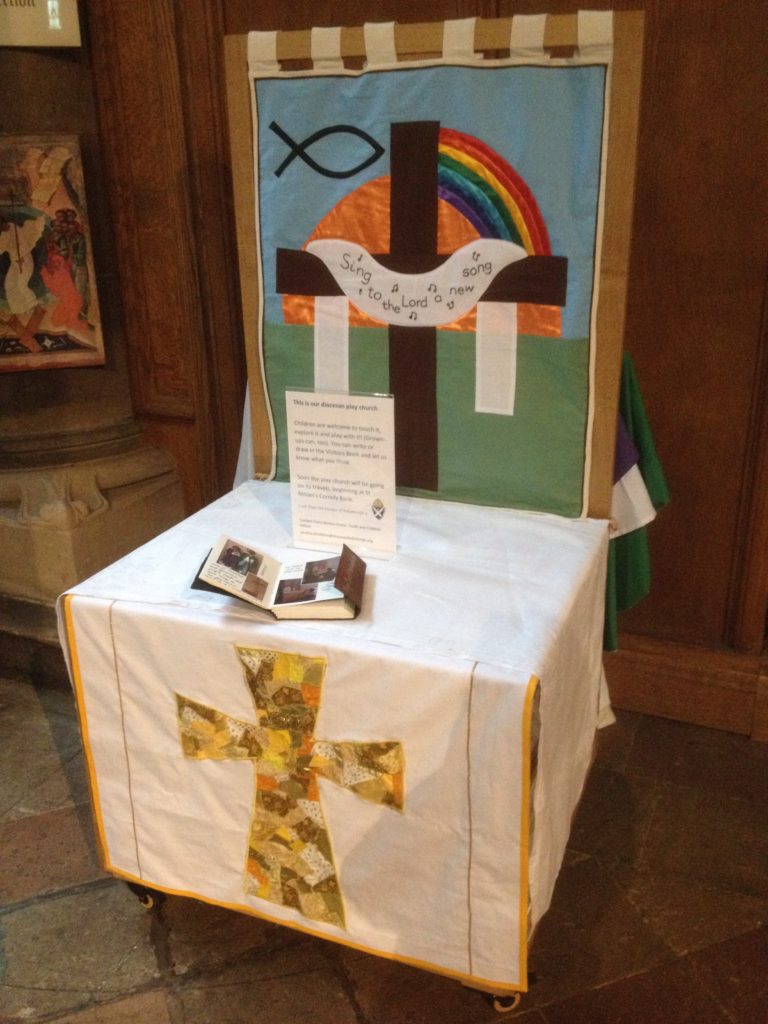 Play Church is a child-sized altarscape which invites children to play, dress up and explore worship. Edinburgh Diocese's portable Play Church is the only one of its kind in the UK: since its launch in 2016, Play Church has been on a pilgrimage, staying with each host church in the Diocese for a season of the Church year. You can learn more about our unique Play Church project here. Play Church has been resting during lockdown, but is now off on its travels again – watch this space!
Keeping in touch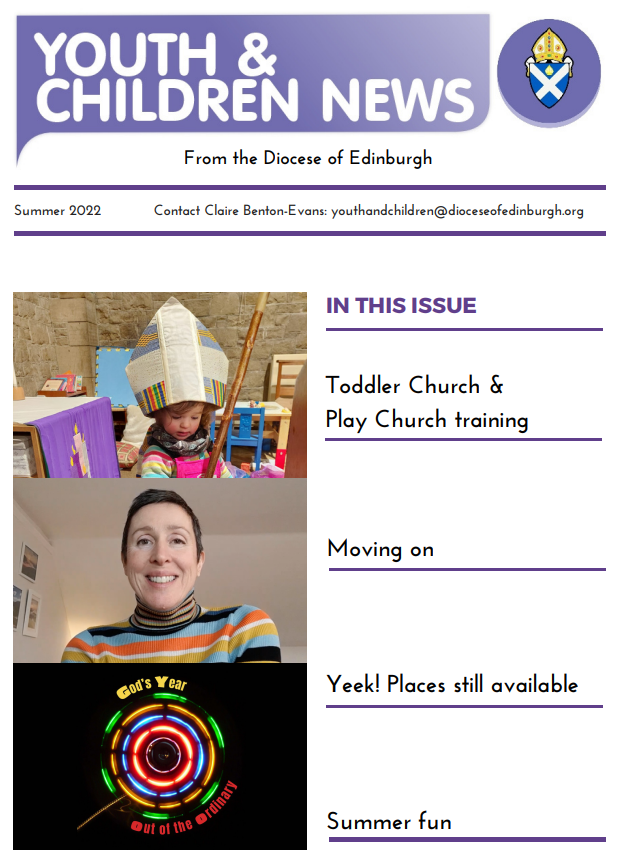 Back to Diocesan Office Resources page