Children and young people welcome!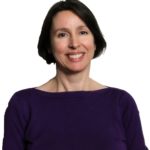 Our churches warmly welcome young people of all ages. Clergy, volunteers and youth & children's workers across the Diocese are working hard to include young people in church and encourage their faith. We listen to young people, valuing their insights and questions about God, life and church.
The Youth and Children Officer is a central point of contact for all churches in their work with children and young people. She is Claire Benton-Evans: youthandchildren@dioceseofedinburgh.org
Working from home every week day except Wednesdays: contact via email or on work mobile 0747 372 8148
Covid-19 Resources
Special events for children and young people
The Winter Wonderland Online Sleepover 27-28 November
Grants for Youth and Children's Work
Small grants are available: applications are invited throughout the year, with new deadlines for 2020 of 1 August and 30 November. Download a short application form here.
Play Church
Keeping in touch