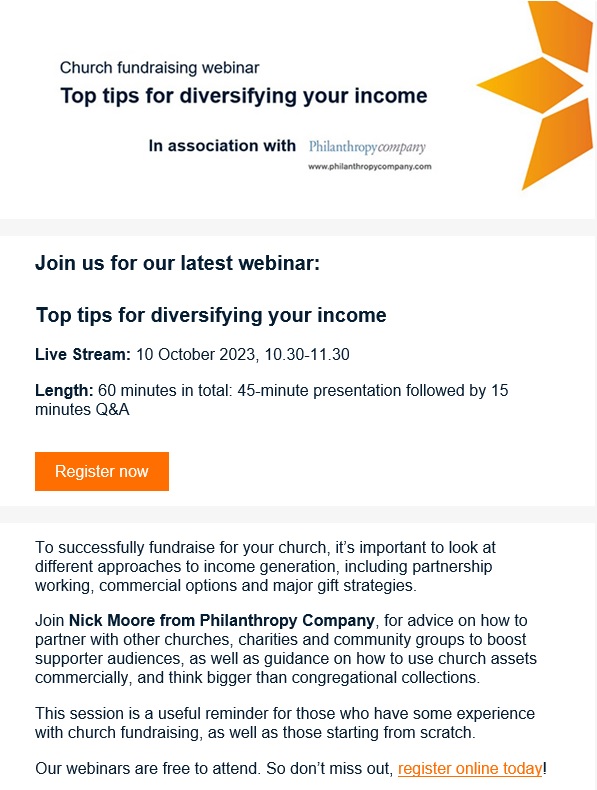 To successfully fundraise for your church, it's important to look at different approaches to income generation, including partnership working, commercial options and major gift strategies.
Join Nick Moore from Philanthropy Company, for advice on how to partner with other churches, charities and community groups to boost supporter audiences, as well as guidance on how to use church assets commercially, and think bigger than congregational collections.
This session is a useful reminder for those who have some experience with church fundraising, as well as those starting from scratch.