Children and young people welcome!
Our churches warmly welcome young people of all ages. Clergy, volunteers and youth & children's workers across the Diocese are working hard to include young people in church and encourage their faith. We listen to young people, valuing their insights and questions about God, life and church.
This page highlights some of ministry with and to children and young people across the Diocese of Edinburgh. More detailed information and resources for congregations are available at our Mission and Ministry Resource page. The Advisor for Christian Life (the Revd Fee Reynolds) is the central point of contact for all churches in their work with children and young people and can be contacted at: freynolds@dioceseofedinburgh.org.
---
Play Church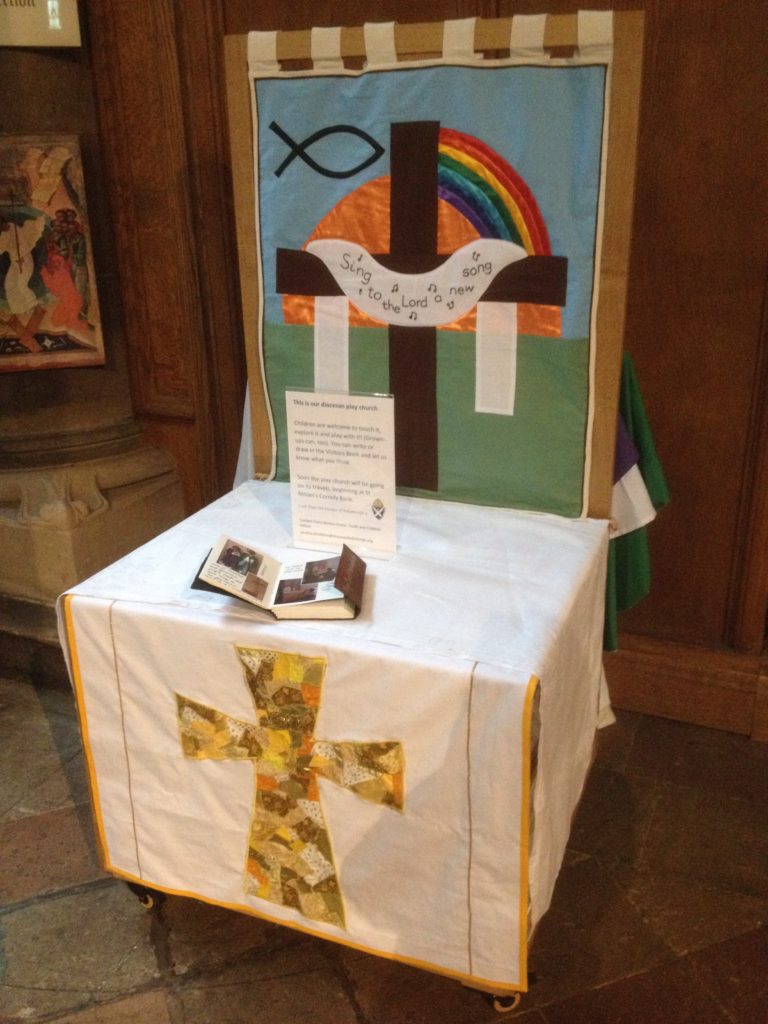 Play Church is a child-sized altarscape which invites children to play, dress up and explore worship. Edinburgh Diocese's portable Play Church is the only one of its kind in the UK.
Since its launch in 2016, Play Church has been on a pilgrimage, staying with each host church in the Diocese for a season of the Church year. Play Church is currently with St Mungo's in West Linton.
You can learn more about our unique Play Church project here.
---
Grants for Youth and Children's Work
Small grants are available from the Diocese. Applications are invited throughout the year, with no specific deadline apart from the end of the year. For more information and to get an application form, please click here.
---
Keeping up-to-date
Head to our Newsletter page to read our monthly updates.
Get snippets of news, events and information from our Facebook page.
Let us know what is going on in your congregation by emailing the Advisor for Christian Life.