Youth and Children Newsletter
Prior to 2023, the Youth and Children Newsletter was produced every few months. You can find a year's-worth from 2021-22 below. Whilst we review how best to share similar information in the coming months/years, a MailChimp News item comes out every month. You can find links to the most recent news circulars below. If you wish to receive these emails as they are released, please send your name, email address and congregation to the Rev Fiona Reynolds, Advisor for Christian Life: freynolds@dioceseofedinburgh.org.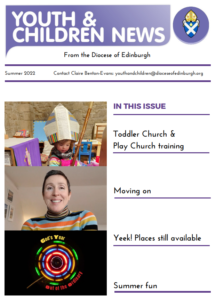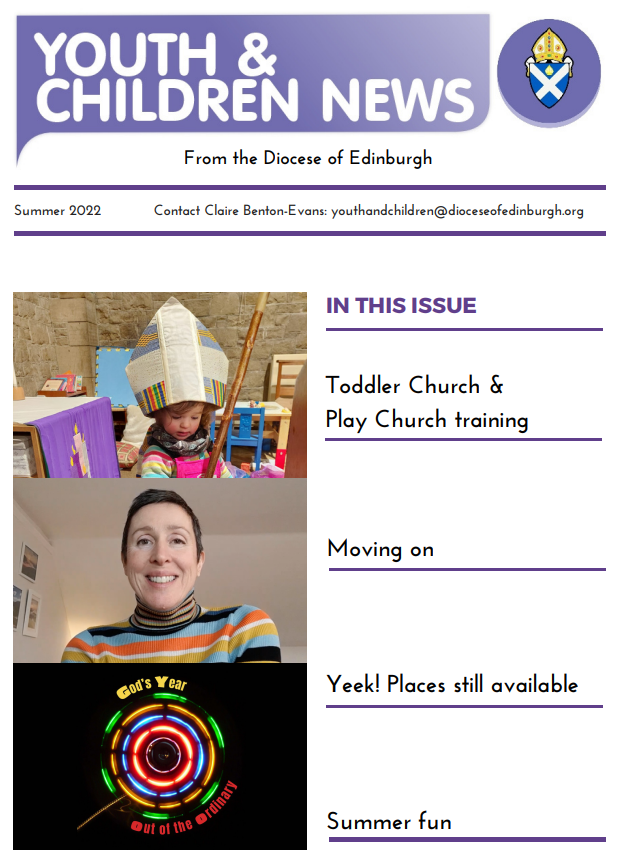 If you have a story to tell about something exciting that's happening in your church, it would be great if you'd share it here. 
Archive back to 2014 available on request