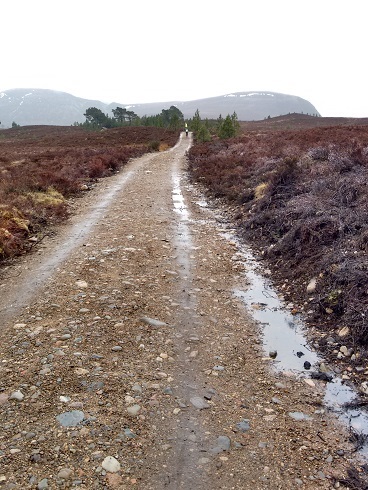 2021 was originally designated the Year of Pilgrimage by the General Synod of 2020. The pandemic forced a rethink and this has now transformed into a Season of Pilgrimage, which we hope will lead to a renewed and ongoing engagement with pilgrimage generally.
Remember, not all pilgrimage involves taking long, difficult physical journeys. We encourage those organising pilgrimages to think about ways to make them inclusive, and would love to hear about plans for pilgrimages that work for different people – for older people, for younger children, for busy workers, for people who can't walk far or at all…
Thinking about pilgrimage – events, discussions, meditations, inspirations, reflections on life's spiritual pilgrimage, or the relationship between the pilgrimage of Christian tradition and today's trend towards mindful walking and slow, sustainable travel – is also very much encouraged. We want everyone in the diocese to have a pilgrimage experience of some kind in this Season of Pilgrimage!
Events planned for the year will be displayed here and further details can be obtained from Rev Willie Shaw
Jump straight to further details
Longer Pilgrimages:
Day Pilgrimages:
Wells of Edinburgh – Holy and Otherwise – June 2022
If you or your church has ideas for pilgrimages that others may wish to join, please let us know.
Local Pilgrimage Events: Please let us know what you're planning in your own church and we can advertise and share resources
St Mary's, Grangemouth and St Catharine's Bo'ness – local pilgrimages
St Mark's, Portobello – services of pilgrimage and monthly pilgrimages in the autumn
Other events/ Resources
Donald Smith Pilgrim Guide to Scotland (St Andrews Press)
Diocesan Lent Resources are being planned and will be advertised in due course
Other resources will be available here as we gather
---
Further Details
St Cuthbert's Way: Melrose to Lindisfarne, Holy Island (6 nights/7 days, 61.5 miles/99.5 km March 2022 – organised by Shepherds Walks Holidays)
A supported walk with accommodation in B&Bs/local inns with luggage transported each day. £619.00 without packed lunches, £689.00 with packed lunches, single supplement – £240.00. Minimum booking: 6 people
Commitment needed by the end of October for a walk in March 2022. Please e-mail: stmarysandstcatharines@virginmedia.com if interested as soon as possible, spaces are limited. If costs are putting you off but you'd still like to come, please get in touch.
Camino de Santiago, Spain – May 2022
Organised by Rev Nick Bowry, who has walked the way several times before.
Departing on or around 16th May, depending on what days of the week there will be flights to Santiago from Stansted. There will be a 90 minute coach journey from Santiago to Ferrol completed on the day we arrive at Santiago airport.
The walk will be from Ferrol to Santiago de Compostela (c. 117km, 73 miles) over 6 days. With one night in Santiago at the end, the minimum duration of the trip will be 8 days, but people can stay on longer in Santiago if they wish to soak up the wonderful atmosphere there and not be too rushed getting their certificate – there can be long queues. Accommodation will be in hostels with mixed dorms (c.15 euros a night) as well as low cost hotels (c. 25- 35 Euros a night) en-route. In Santiago there are no cheap hotels – look at 50 Euros a night minimum. Allow 20 Euros for food and drink a day. The intention is to walk with your rucksack. If people wish to they may be able to use a forwarding service on some days (approx 5 euros a day).
A briefing session in October 2021 will be held with firm commitments to be made by the end of November 2021, so advance hotel bookings can be made.
Please pass your interest on to: rector.pandwl@gmail.com
Fife Pilgrim Way – September 2022
It is hoped that we will walk the Fife Pilgrim Way using local accommodation on the way (church floors, individual homes). This should enable people to travel more cheaply on the route rather than paying for costly accommodation. E-mail stmarysandstcatharines@virginmedia.com to register interest.
Wells of Edinburgh – Holy and Otherwise – June 2022 – From St James' Balm Well in Liberton to St Triduana's Well in Restalrig, taking in several others on the way. The precise date depends on St Triduana's reopening.
Local Pilgrimage Events: Please let us know what you're planning in your own church and we can advertise and share resources
St Mary's, Grangemouth and St Catharine's Bo'ness – both these churches have a day this autumn where we will visit sites associated with their history. For St Mary's that means the ruins of Dunmore Church, a visit to Christ Church, Falkirk, a trip to the Rectory (built on the site of the first tin kirk), and finishing at the church itself. In Bo'ness that means visiting medieval ruins at Carriden and Kinneil, a graveyard around a church that's been converted into, first, a cinema, a garage, and then a house, then on to the Town Hall, and ending at St Catharine's built 100 years ago.
St Mark's, Portobello – services of pilgrimage and monthly pilgrimages in the autumn