SEC Representatives Meet The First Minister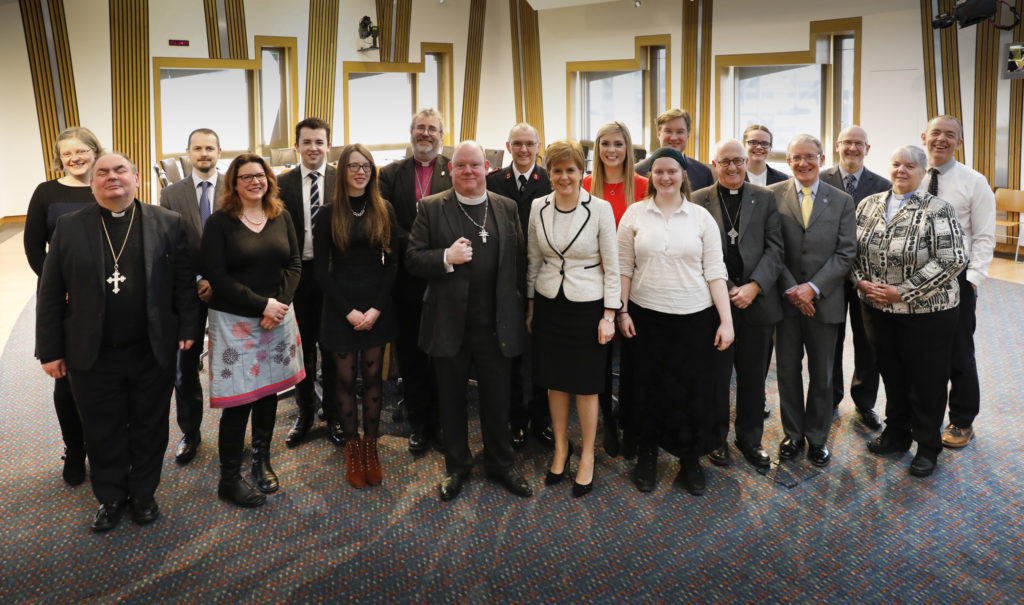 This is what youth participation looks like! Our under-18 Diocesan rep on the Provincial Youth Committee, Olivia Smith, joined with her fellow rep from St Andrew's Diocese, and the Primus, to meet the First Minister at the Scottish Parliament. They represented the SEC and made their voices heard in a meeting with church leaders and youth representatives, discussing the well-being of children in Scotland and other issues relating to the Year of Young People.
Thanks to the Scottish Parliament for this great photograph!