What's on in our churches in the last week of the festivals
We're now into the final week of the 75th Edinburgh Festival Fringe, and there's still plenty going on in our churches throughout the city. From inspiring music, reflective visual art and stimulating conversation, there's something for everyone to enjoy. Here's a whistle-stop guide to just some of what's going on across the diocese, as part of the world's biggest arts festival.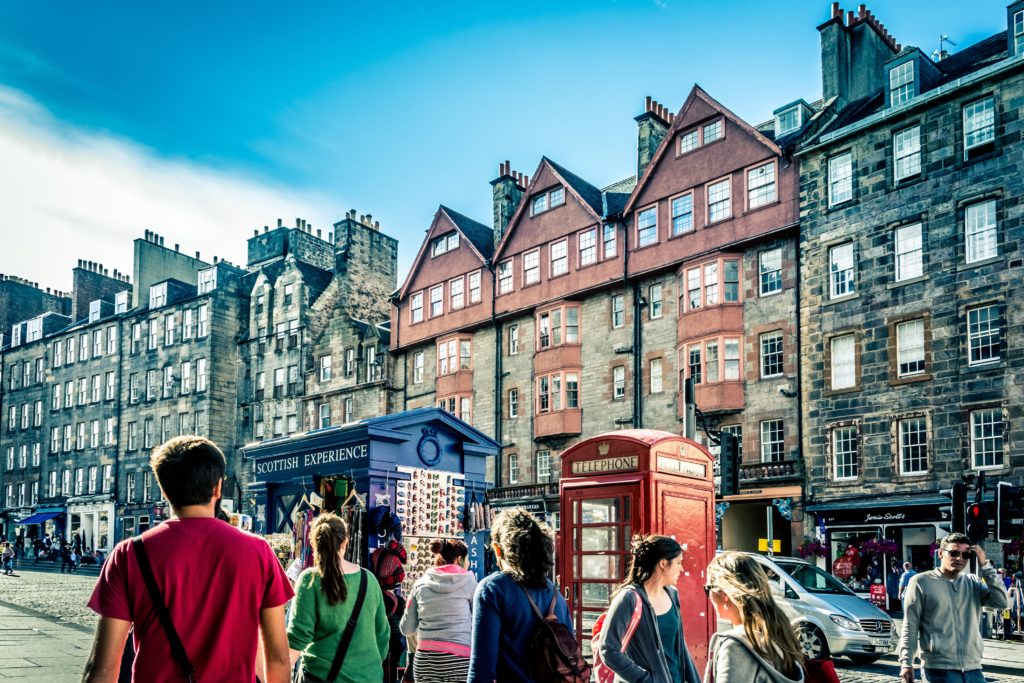 St John's Church, Princes St
Just Festival
Just Festival is Edinburgh's human rights and social justice festival and this year focuses on two main themes: the mental and social legacy of lockdown, especially on artists and the arts, and conflict and peacebuilding. The sanctuary of St John's Church will be home to an exhibition of visual art created during lockdown, as well as a series of classical music concerts culminating in a performance of Messiaen's haunting yet uplifting Quartet for the End of Time on Friday 26th August . As well as this, the festival's annual conversations series comprises six public facing discussions between experts in their field on important topical issues with speakers including professor Jason Leitch, National Clinical Director of Healthcare Policy and Strategy, and Jenny Walters, Interim Director of Mercy Corps.
More information at https://www.just-festival.org/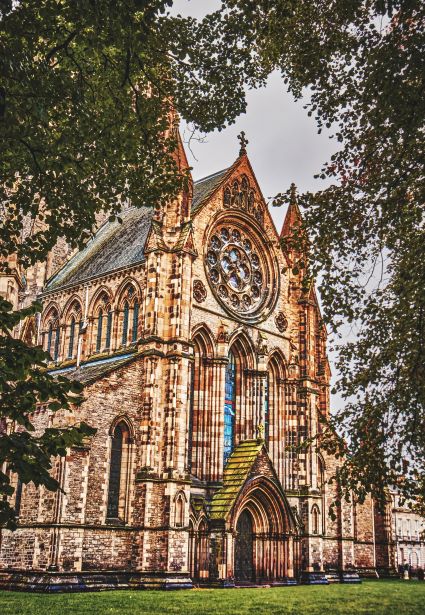 St Mary's Cathedral, Palmerston Place
Lunchtime Recitals and Evening Concerts
Each Monday – Saturday throughout August St Mary's Cathedral hosts free hour-long lunchtime recitals beginning at 1.10 from a variety of local professional and emerging musicians. On Friday evening, Maximiliano Martin, principal clarinetist of the Scottish Chamber Orchestra will give a solo recital (£15).
As well as this, the cathedral has two exhibitions on display: multi-disciplinary artist Silvy Weatherall's The Last Supper will be displayed above the high altar; Glasgow-based visual art duo Gardner & Gardner will weave a 'peace loom' throughout the month in the Cathedral's Resurrection Chapel.
More information available at https://www.cathedral.net/
St Columba's by the Castle
Immrama
Unsurprisingly, given its name, this church sits right in the heart of the Fringe action, and has a bumper programme of shows in both the sanctuary and hall. Showing in the sanctuary, Immrama tells the story of the saint this church takes its name from, St Columba, also known as St Colmcille. Columba was a 6th century Celtic saint, and an instrumental figure in bringing Christianity to Scotland. In Celtic spirituality an 'immram' is a voyage into the unknown. This contemplative exhibition makes use of ancient and modern art and storytelling to tell us about Columba's journey, and help us unravel our own.
More information at https://www.stcolumbasbythecastle.org.uk/
St Michael and All Saints
WHAT! Art Collective Exhibition, 6 – 29 August
What! Art Collective explore the beautiful inner landscape of St Michael and All Saints as a contemplative yet dynamic exhibition space through pictures, projections, sound and words. Based around the poems of eco-poet Lizzie Smith, the exhibition features work by the late Michael Jessing, Katerina Campbell, Pauline Flannery, Sally Freedman, Sarna, and Tom Wallace.
More information at https://www.whatsoninedinburgh.co.uk/event/095870-what!-art-collective-exhibition/