Franciscans return to the Scottish Episcopal Church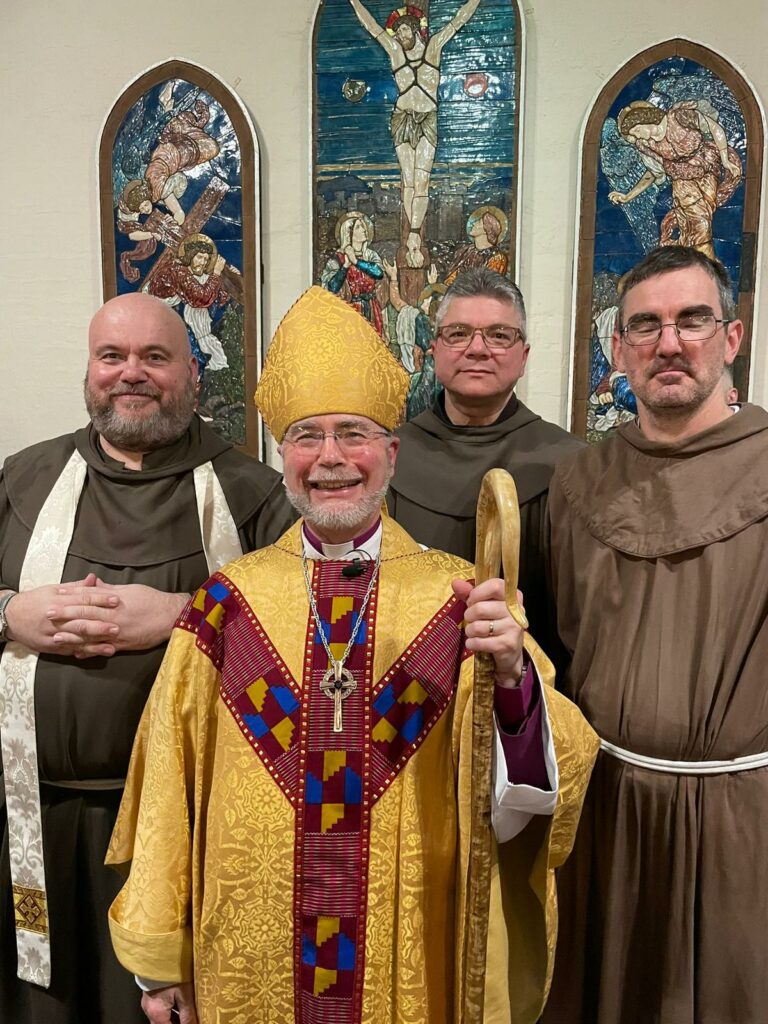 For the first time since the '90s, members of a religious order will be playing an active part in the ministry of the Scottish Episcopal Church. On Wednesday 4th October 2023, Brother Joseph Emmanuel, a member of the First Order of Franciscans, was installed as Priest in Charge at St David's, Pilton. Br Joe, alongside fellow Franciscans Brs Cristian Michael and Micael Christoffer, will lead St David's in worship and service, and live and work in the new Franciscan Friary on Crewe Road. Brother Micael Christoffer has also recently been elected Minister Provincial of the Society of St Francis's European Province, so will be leading that international ministry from Pilton. We caught up with Br Joe ahead of his installation, to learn more about his and the Brothers' plans for St David's, and what it's like to live a Religious Life.
'Within the Scottish Episcopal Church there are many third order Franciscans – both lay members and those who are ordained – who we're looking forward to welcoming. But this is the first time in living memory that there will be first order Franciscans living and working in the SEC and that's something which for me as a Scot is very exciting! I'm Edinburgh born and bred, and after discovering Episcopalianism at the age of fourteen I started worshipping at Old St Paul's. In a sense, Old St Paul's has been part of the warp and weft not only of my life, but of my parents'; my mother still loves it very dearly, and my father's funeral took place there. Both my parents were very much part of that worshipping community, so it's lovely to be 'home', as it were!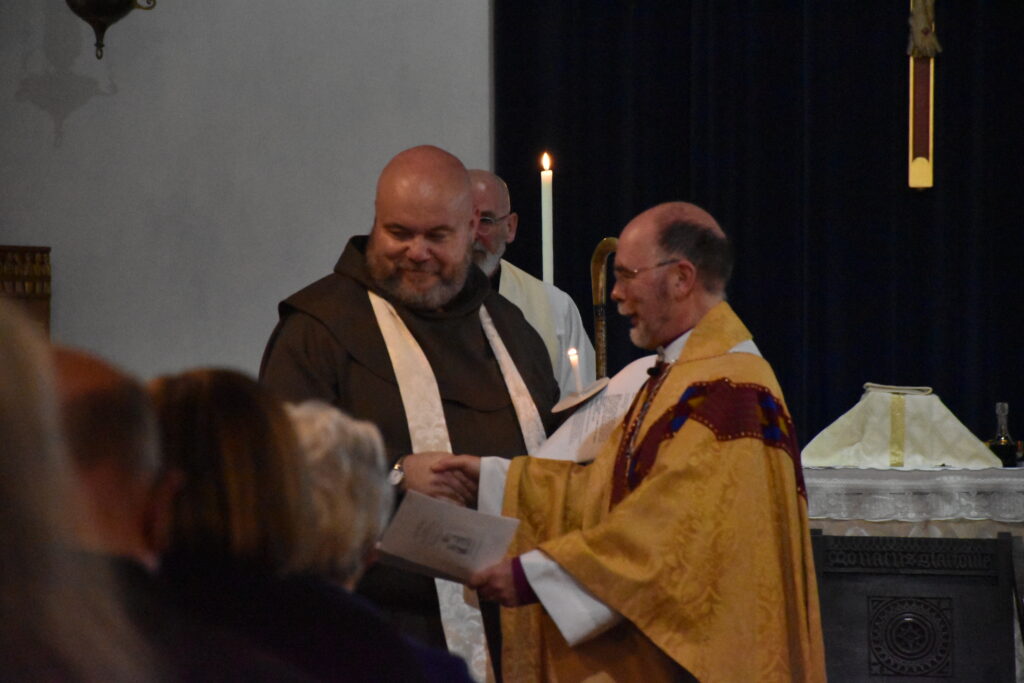 I think each brother has a slightly different tale to tell about how they ended up a Franciscan. If you spoke to Br Cristian Michael and Br Micael Christoffer they would tell you a completely different story! But in my case I can remember seeing Brother Kentigern, a first order Franciscan standing in Old St Paul's, and feeling very drawn to that. I almost felt as though someone, somewhere, was saying to me 'in time, that's what you're going to do'. As is the nature of things I discerned my vocation to ordained ministry first. Sometimes the church seems to forget that other expressions of vocation are a possibility. It's a little bit like when some lay readers have said they've discerned a calling to something, and the Director of Ordinands immediately begins to think of ordination because that, as it were, is the most common expression of calling – though of course we are all called to do different things. I actually discerned my vocation to the Priesthood in the Church of England – so that's why it's doubly joyful to be back in the SEC!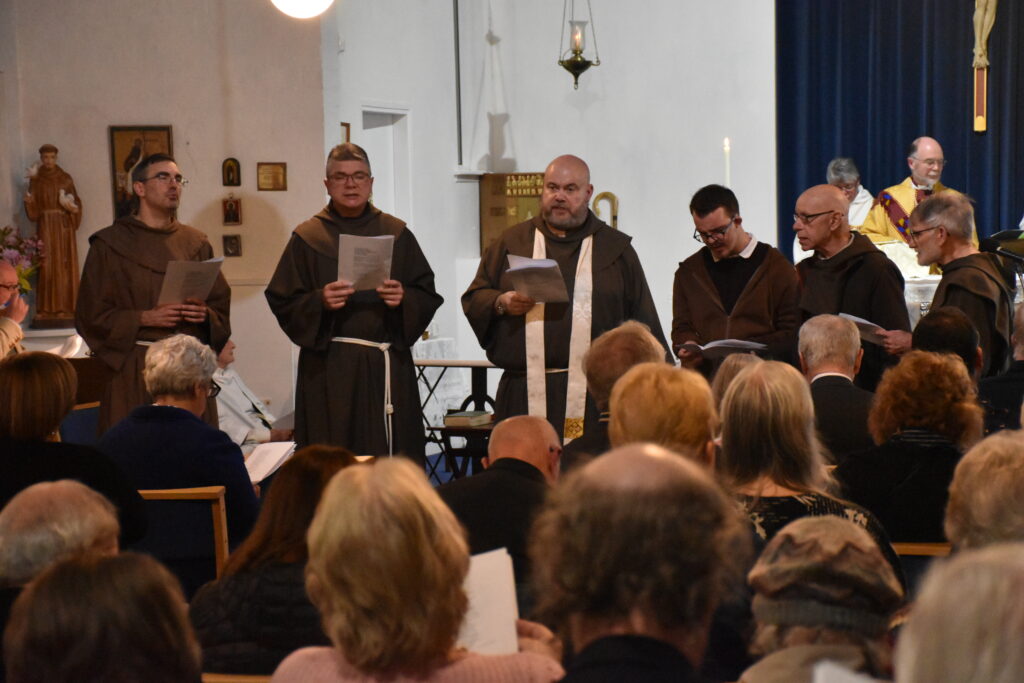 The best way to understand how brothers live is that it's like a family. I think people are sometimes quite disappointed when they realise how normal our life is! I remember a child coming to visit in the Friary as part of a school trip and he asked me what I wear to go to sleep; when I said pyjamas he was really disappointed! It was as though he thought there was some mystical monastic garment which was donned at night. We live together as brothers, and the vast majority of the time we get on very well, though there are times when we rub up against each other. It's very rarely about significant things – much more about whose turn it is to clean the shower, or whether a brother leaves the bathroom light on at night! Of course we are, as all Christian people, encouraged to love each other, but occasionally liking each other is rather more complicated! I think for those who are called to it it's a very rich form of life. One of the things I hope we will be able to offer being in St David's is an opportunity for those who might feel called to a religious life to come and talk about it. No threat of press ganging or anything like that – but I do believe more people are called to religious life than know they are called to religious life. And sometimes it just takes seeing a religious or talking with a religious to begin that process.
We hope very much that as well as the church, St David's Friary will be a place of welcome and hospitality. We're not Benedictines, but the bit in the rule of St. Benedict where he says 'let al guests be treated as though they were Christ himself' is certainly something which resonates with us. On a practical viewpoint, if someone does want to pop in and visit it's probably a good idea to check in advance, because we're also going to be pursuing active ministry. But in principle people are most welcome to visit and of course to join with us in our prayer which will be in St David's church. We'll be praying the daily office four times a day and offering eucharist every day.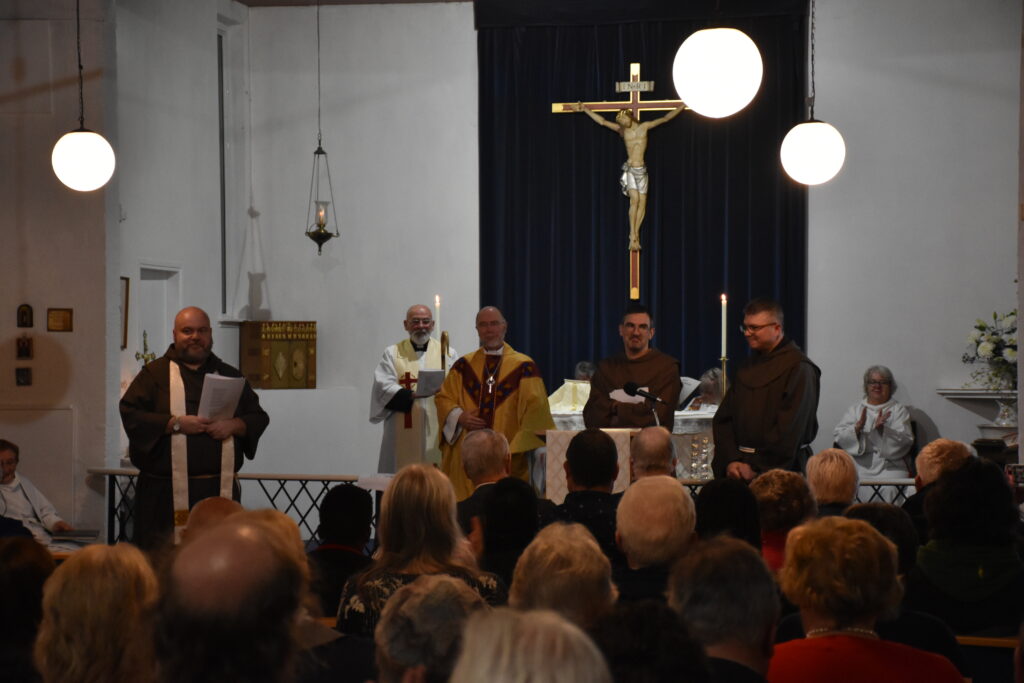 The one thing we can offer the church and the community is ourselves and our witness as Franciscan brothers. There's no point in us trying to be anything other than we are. Apart from anything else, people are very good at sniffing out inauthenticity! What we would hope is that the three-legged stool of religious life – hospitality, prayer and active service – is something we can offer Pilton. We're already in contact with Granton Foodbank, and we're going to volunteer at the foodbank at St Salvador's, which I've been working with now for more than a year. As well as that witness and act of service, we'll be going around in our habits, so we hope that will attract people and people will come and chat to us. The church is going to be open for times of private prayer every day, so there's a ministry of hospitality not only in the Friary but also in the church. We're examining the possibility currently of having a Toddler Church with Izzy Armstrong-Holmes, the Children's Minister at Holy Cross, and we're investigating the possibility of having a soul food community meal for people who might be isolated. So, what we want is to be visible in Pilton. We want people to know we're there as a praying presence and people who are very happy to engage with and be engaged.'