These are seasonal resources. If you are looking for general Coronavirus advice and resources for churches, click here.
Advent & Christmas 2020
How can churches 'do' Christmas with children and families during a pandemic? This question is raised by my infographic, A Covid Christmas? Below are the four areas I've highlighted: over the coming weeks, you will find fresh ideas gathered under each heading. My aim is to review and cherry-pick as many of the emerging Advent and Christmas resources as possible, and present them here for ease of reference. So whether your church doesn't know where to start, or you have more ideas than you know what to do with, or you're just wondering what might be possible this year, read on.
For the full infographic featuring pros and cons of Christmas services on Zoom, Facebook and more, click here.
If you would like to talk through your plans, or seek advice on safeguarding and risk assessments, please get in touch with me. If you have a great idea to add to this page, let me know! Contact: Claire Benton-Evans youthandchildren@dioceseofedinburgh.org
When Christmas Hurts
See below for a new section of resources to help people of all ages lament together at this difficult time.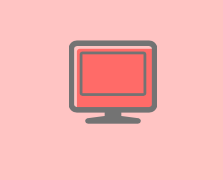 Christmas Online
Zoom ideas, videos, slideshow material and more
Create an online Advent Calendar
Share this lovely Lego animation of How to make a Christingle
Film your own version of The Lockdown Nativity (all-new script available on request)
Hold a Crib Service on Zoom: full script and resources here
Hold a Zoom Carol Singalong
Nativity Escape Room! Digital & downloadable resource for a group of 8-15 year-olds
There's a wealth of lectionary-based all-age Advent and Christmas resources in Spill the Beans
Retell the Christmas story as a slideshow of photos taken in your local area, or with Playmobil (set of photographs lovingly created by a curate available on request). Screen-share on Zoom as part of a Christmas service online
Share an age-appropriate video of the Christmas story, such as God With Us (beautifully told with biscuits!), the CBeebies Nativity Story or these more challenging spoken word poetry videos for teenagers about the 'Mess' of Christmas or the Son of God to whom government shall be given
Leaders pre-record Nativity scenes with their own children and hold a Christmas Eve Service on Zoom. Encourage dressing-up!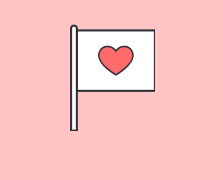 Stay Local
Ways to share the Christmas message with your local community
Carpark Carols! Full details here
God With Us: a host of great resources to take Christmas beyond the church building, from Faith in Kids
A trail for children to follow: Nativity Story stones hidden in the local area, or a Nativity Treasure Hunt – full instructions and resources here
Follow the Star: a trail to find the Christmas stars in local windows (like the NHS rainbows)
Lessons and Carols Community Walk – one of many great ideas in the Spill the Beans resource (p7)
Baby Jesus Rocks! These were a big hit in Dunbar in 2018: contact St Anne's Dunbar for details
Knitted Angels – many churches in the diocese have enjoyed taking part in this project, including St Mark's Portobello
Go outside! Check out Wild Advent for brilliant faith-based outdoor activities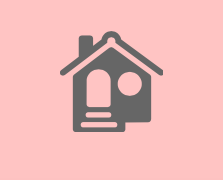 Faith at Home
Christmas resources for families to use at home
Fill party bags with tempting resources. Share them safely in your town centre and deliver them to your church families. Bags could include: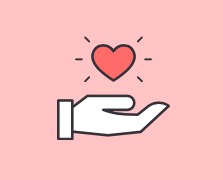 The Personal Touch
Ideas for practical outreach and tangible gifts
Doorstep drops of Christmas treats
Care packages
Christmas cards (hand-made by children for elderly people)
Pray for your community, handing out prayer request cards to homes and local shops – contact Holy Trinity Haddington for details of their prayer project
When Christmas Hurts – Resources for Lament
Every year, some people struggle with Christmas. Financial hardship, family stress, isolation, loss and bereavement can all be felt more acutely during the Christmas period. This year, many more will be struggling because of the pandemic. The Church has a tradition of lament which we can draw on now. People of all ages – children too – need a safe space to mourn this year's losses and bring our difficult feelings to God.