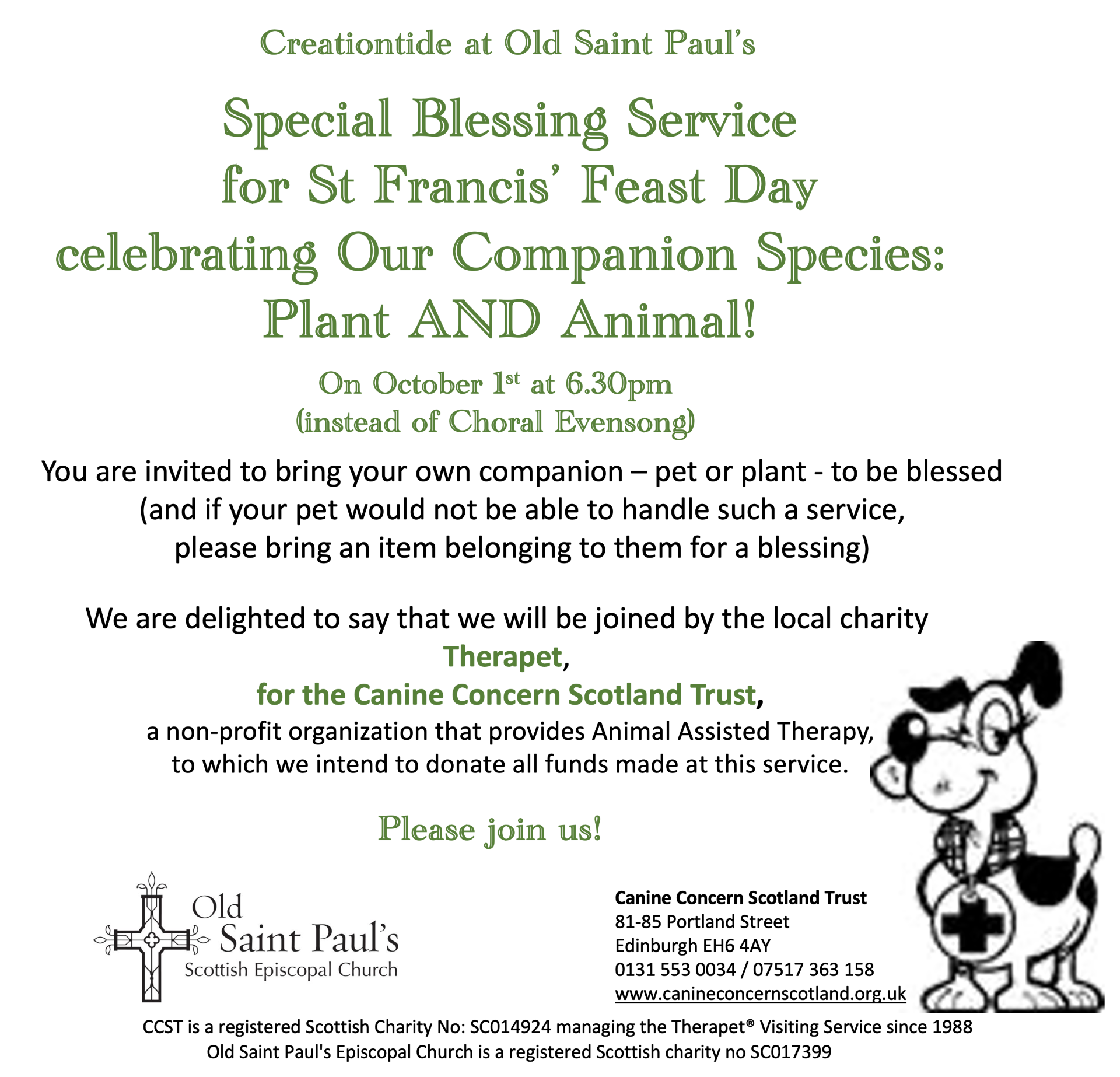 On 1 October at 6.30pm, instead of the usual Choral Evensong and Benediction, Old St Paul's will have a special Companion Species Blessing Service. You are invited to bring your own companion animals or plants to be blessed. If your pet would not be able to handle such a service, please bring an item belonging to them to be blessed.
Our guest preacher will be Dr Bethany Sollereder, lecturer in science and religion at Edinburgh University. The service will be followed by refreshments for humans and nonhumans alike (cat and dog treats; please bring your own treats for other creatures).
Funds raised during the service will be donated to Scottish Therapets.